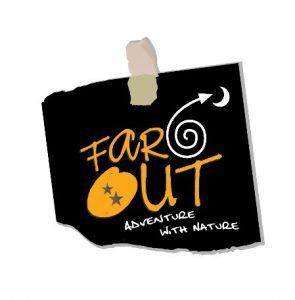 Terms & Conditions
Before signing up for a trip with Far Out Trekking/Far Out Travels & Tours one needs to accept the certain terms and conditions as laid down below in order to avoid confusion or misunderstanding.
For your information you are travelling to the beautiful and as well as to the least developed part of the universe where services, infrastructure of the country are very basic.  Many things despite of our wants do not work. But in spite of this, our full effort will be there to provide the best possible care, services and enjoyable holiday.  You are here to experience the interesting culture, view the amazing Himalayas and meet simple friendly people which will be granted.
Travel & Health Insurance :
It is of utmost importance that all clients get themselves independently and individually insured from their respective home countries for trip cancellation, trip delays, baggage loss, thefts, medical evacuation, helicopter rescue, adequate coverage in case of deaths and expenses related to repatriation back to their respective country or residence in the case of their having an accident.
Validity Of Price :
Prices are quoted in US DOLLARS and all payments must me made either in US Dollars or its equivalent.
Offered prices are based on existing hotel rates, airfare, exchange rates and existing market rates of the relevant commodities and services.   Far Out reserves the right to alter its prices in case of changes occurring in these existing market rates.  You will be promptly notified about the price differences.  Dates and itineraries are valid for the current year.  Beyond the current year, prices and itineraries are indicative only.
Booking Policy :
When to Book :
To be sure of a place on your chosen trip, you should make your booking as soon as possible.  Early booking is helpful to us in order to obtain flight seats, hotel accommodation or special permits if required.  For our most popular trips, you should book at least 6 months in advance.
How To Book :
Before signing up for a tour we suggest you to read the detailed description of the trip very carefully. Choose the trip which is best suited for you. We want that your holiday should be an enjoyable one. In case if you are still confused feel free to drop us a line for clarity.
Reservations :
After getting confirmation from your end regarding the tours/trek you choose we will make the necessary reservation at our end.  Upon getting confirmation from the suppliers we will inform you, we will then need to receive 50% deposit or full payment, which ever deem necessary along with the booking form in order to fully confirm the trip.
For trip to Bhutan a full payment is required at the time of booking in order to confirm the tour or trek arrangements.
Final payment 30 days before the tour starting dates.
Booking Changes  :
Booking charges can be involved in case if you want to amend the earlier bookings already confirmed by our suppliers such as hotels, airlines etc. These charges will depend as per the supplier's policy.
Method Of Payment :
We request you to make the tour booking deposit as well as the final tour payment preferably through 'bank telex transfer'.  Booking deposits and final payments made via Credit Cards will, however, be subjected to 4% bank charges.
On receipt of your booking form along with the booking deposit we will send you confirmation of your place, along with detailed information about your holiday – such as; how to obtain visas, health and medical considerations, how much money to carry along, equipment requirements and also general information about the country, people, climate etc.
Cancellation & Refund Policy :
Between 60-40 days prior to the commencement of the trip 10% of the total trip cost will be charged
Between 39-30 days prior to the commencement of the trip 15% of the total trip cost will be charged
Between 29-16 days prior to the commencement of the trip 30% of the total trip cost will be levied
Between 15-07 days prior to the commencement of the trip 50% of the total trip cost will be levied
Between 06-02 days prior to the commencement of the trip 75% of the total trip cost will be levied
After there will be no refund
Once the tour has commenced, no partial refund will be granted on unused land portions for any reason whatsoever.
Voluntary non-usage of hotel accommodation, tour features and services are non refundable or exchangeable for other accommodation, tour features and services
Visa fee and Visa handling fee are non refundable
In case of refund it will be subjected to penalty from suppliers – airlines, transportation, hotels etc and it may not be in full face value. It may also require pre-payment of processing fee to Far Out Trekking/Far Out Travels & Tours
It requires 4-6 weeks to process a refund and it can be even longer in the case of airfare refunds.
Far Out Trekking/Far Out Travels & Tours Reserves The Right To :
Accept or reject all or any trip participant (s) at it's own discretion.
Cancel any trip prior to departure for any reason whatsoever, including insufficient sign up or logistical problems that may obstruct smooth operation of our trips. The refund of all land payments received shall release Far Out from any further liability.
Use photographic or film records of any of our trips for promotional and commercial purposes.
Substitute trip leaders/Guides and hotels from those listed in the brochure, itinerary or website without notice.
Decline to accept or to restrain from further participation any person it deems unfit to meet the rigors and requirements of participating in the activities, or any person whose actions or department impede trip operation or the rights, welfare, or enjoyment of other trip members.  A refund based on cost of unused land services is the limit of Far Out Trekking/Far Out Travels & Tours responsibility in such a case.
Far Out Trekking Shall Not Be Liable For :
Expenses incurred by trip members in preparing for a cancelled trip (e.g.., non –refundable advance purchase of air tickets, visa fees, equipment etc.) or for any additional arrangements should the trip member have embarked prior to the scheduled trip departure date.
Expenses incurred for additional hotel nights and meals not specified in the trip itineraries that may be required either en-route, prior to, or following a trip, when caused by individual clients' travel arrangements by airline scheduling or airline schedule changes, canceled flights, missed flight connections, or by other factors not under the control of Far Out Trekking/Far Out Travels & Tours.
Expenses incurred in recovering luggage lost by airlines, belongings left behind on a trip, or in shipping purchases of other goods home from abroad.
Factors such as Governmental actions, political unrest, terrorism, strikes, lockouts, theft, mechanical breakdowns, war, weather, acts of vandalism, air or land burglaries, accidents, injuries, assaults or any physical harm to your property/person, acts of God or any other factors which are beyond the control of Far Out Trekking/Far Out Travels & Tours.
Your failure to follow instructions including but not limited to check in and check out times and baggage handling.
Your failure to obtain required documentation including valid passport, visas and health certificates (where required). These failures hence will not entitle you for any refund.